Tiffany Lazic is a Registered Psychotherapist, Spiritual Director, and Certified Havening Techniques Practitioner, specializing in Spiritual Psychotherapy, with over two decades experience in individual, couples, and group therapy.
Tiffany has a Bachelor's Degree (with Honours) in Film Studies from Ryerson University and is a graduate of the Transformational Arts College of Spiritual and Holistic Training's Spiritual Psychotherapy Training and Spiritual Directorship Training Programs. She taught in both training programs, served as supervisor for student psychotherapists, and taught all ten courses in the College's Discovering the Total Self Program. She also developed and taught courses for the College's Esoteric Studies Program.
In 2011, Tiffany opened The Hive and Grove Centre for Holistic Wellness in Kitchener (Ontario, Canada). For 11 years, The Hive served as a beloved sanctuary for personal psychotherapeutic work and innovative, soulful community events. The Hive also housed the Gifts for the Soul Shop and the Wonder Room for Tarot and oracle play. Bringing together many of those met through Hive community, Tiffany created, edited, and published the online magazine, The Glowing Hive, from December 2011 to November 2013.
Tiffany is the author of, The Great Work: Self-Knowledge and Healing Through the Wheel of the Year (Llewellyn Worldwide, May 2015) and  The Noble Art: From Shadow to Essence Through the Wheel of the Year  (Llewellyn Worldwide, October 2021). She is the originator of Hynni Energy Healing which is outlined in both her books. She has contributed to many books and annuals from various publishers and joyfully collaborated with talented designer, Esther Sanchez on The Soul Alchemist Journal (Gilded Peacock, November 2021).
An international presenter, keynote speaker and retreat facilitator, Tiffany has conducted workshops for many conferences and organizations in Canada, the US, Mexico, India and the UK. She was one of the co-creators and co-organizers of Kitchener's SPARKS Symposium (2010 – 2012).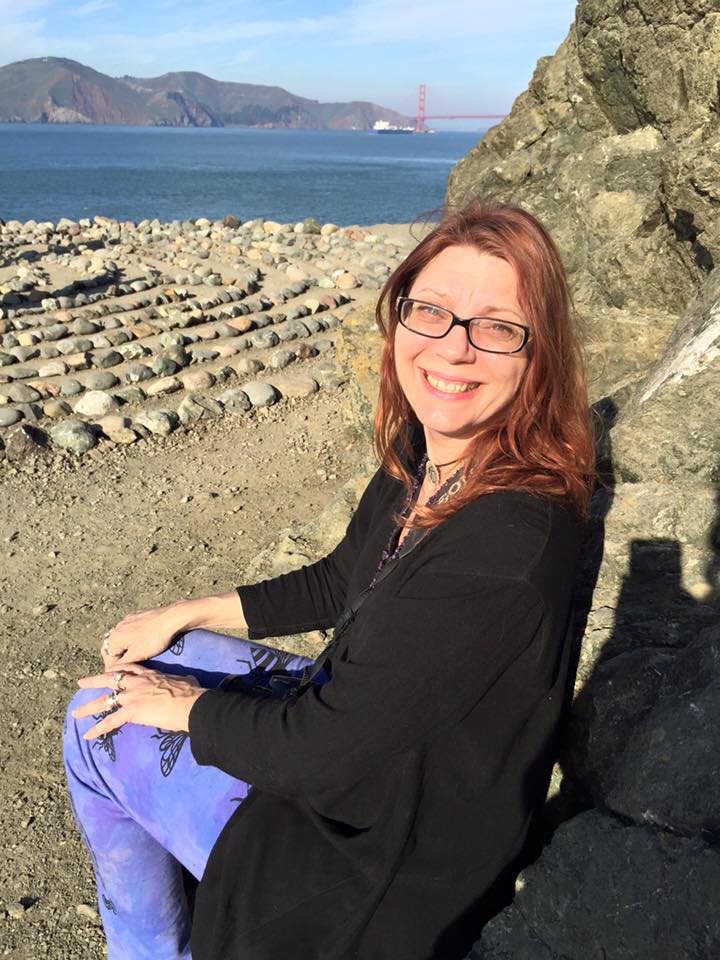 Words from the Purple Couch
A few messages that have come through in session and class over the past few years. So many of them continue to speak to me and hopefully touch something of recognition in you as well.