From Shadow to Essence ​Through the Wheel of the Year
As you open yourself to the courage of a life fully lived,
Never forget, you are not alone.
And....YOU shape the Noble Art!

​
The Noble Art provides alchemical, spiritual, and psychological tools for reclaiming your essence through the stages and seasons of life. Each spoke of the wheel of the year represents an opportunity for transformation. Author Tiffany Lazic provides meditations, inner workings, and rituals that invite you to drop into the inner landscape of your unconscious and restore your light. Explore how Hermetic principles can be utilized to reflect your highest potential. Engage powerful rituals for planting seeds of intention and overcoming shame and emotional blocks. This book also offers recommendations for stones, chakras, and affirmations that deepen your healing work and further support the transmutation of shadow into light.

The Noble Art builds your foundation in Hynni Energy Healing, a modality that Tiffany introduced in her previous book, The Great Work. Hynni actively weaves Earth cycles into relationship with higher vibrational energies, providing an effective tool for healing blocked energy and pain as you make your soul whole again.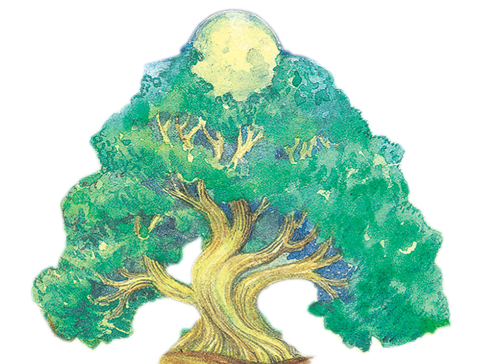 ​Available at These Retailers
What Others Say About the Book:
"Backed by years of practise and decorated with pearls of infinite wisdom, Lazic's latest offering is a profoundly transformational journey into the self that is simultaneously challenging, magical and cathartic all at the same time. This is a book that will take you gently by the hand and guide you into the exploration of the quiddity of being human. At every page-turn one sees oneself reflecting from the sagacious words of Lazic as she exquisitely leads you through the forests of the human condition. At times this was not an easy book to read, with exercises, mediations and rituals that delved deep into the idiosyncrasies of life and its expression, and yet it is a book filled with hope and the comforting guidance of a powerful teacher. Lazic's precise attention to detail and her solicitous guidance lead one through a tome that is literally life-changing. After reading this book and employing its exercises a brighter and wiser 'you' will rise, noble and transformed."
"The Noble Art is a readable, hands-on manual and guidebook for living a satisfying, rich and joyful life. Author Tiffany Lazic leads you through an experiential journey set against the Wheel of the Year, using the lore and symbolism of the seasonal sabbats, to explore and understand life's challenges and cycles. Following the natural and intuitive patterns of nature and the inherent tide of the seasons, you will benefit from Lazic's years of experience as a spiritual psychotherapist. This is not a book you simply read through, it is a book that you actually live through. It is an essential and valuable resource for anyone seriously interested in exploring and facing the challenge of shadow work."
"The Noble Art features a well-crafted, powerful combination of ritual, energy work, meditative journeying, and deep psychological insight. Author Tiffany Lazic guides the seeker through a multilayered path of nature's cycles with practical and spiritual techniques for real transformation and growth. This book is a must have for anyone truly interested in achieving inner alchemy; transmutation of the shadows into the light."
"I have a deep love and fascination with that old and new construct that is the Wheel of the Year and the eight holidays that are its spokes. It is more than a sequence of holidays, it is a mandala, a map of creation, and thus a map of the soul. I have spent many hours contemplating the patterns to be found there. Tiffany Lazic's The Noble Art is a deep dive into the Wheel of the Year as a journey of healing and spiritual evolution. Her training as a therapist, an occultist with a deep love of Celtic mythology, and her deep insight have produced a remarkable collection of rituals, exercises, and techniques to use the power of the eight holidays as an integrative framework for the Great Work. This is not a book that you simply read, it is one that you think about and work through to become more fully and truly yourself."
"Tiffany Lazic is that rare spiritual author who is equally at home in the esoteric realms and the deeply practical. Her new book, The Noble Art, is a perfect example of this fact. Combining elements of psychology, alchemy, druidic principles, and good common sense, The Noble Art is a profound guide to and through our challenges and joys. Mapping this journey to the Wheel of the Year gives it a sense of timelessness, as we see our personal experience reflected in the eternal (and vice versa). Altogether, The Noble Art is a master stroke from a masterful teacher. Highly recommended."
"The Noble Art is a complex and comprehensive guide, map, and compass for the inner and outer journey through the great seasonal rounds of our lives. Tiffany Lazic offers a wealth of history, lore, meditation and ritual, tools accessible to all readers and of great benefit to practitioners working with clients. Best of all, as I read, I felt the presence of the author as a compassionate witness who knows her terrain intimately and understands the courage it takes to face and embrace our whole selves."
"In this truly brilliant follow-up to her excellent book, The Great Work, Tiffany Lazic has crafted a psychospiritual masterpiece of personal practice in The Noble Art. Once more using the eightfold cycle of the year as her loom, Lazic's insightful, integrative approach respectfully weaves together elements of wisdom teachings from around the world in a way that is both accessible and deepening. A gifted psychotherapist and inspirational teacher in her own right, the system of personal discovery and soul-healing she presents in these works is both innovative and timeless. Well-organized and richly detailed, The Noble Art provides the seeker with abundant tools to catalyze self-transformation, including prompts for reflection, meditative practices, guided journeys, and ritual experiences. Perhaps one of the greatest gifts of The Noble Art is the Hynni Energy Healing system found within - a unique, client-centered healing modality which is a practical application of the eight cycles of work detailed in the book. Lazic presents a detailed process - including assessment tests and session scripts - on how to facilitate Hynni healing sessions for others, while carefully outlining ethical standards of practice (including clearly-defined limitations of scope) which are supportive to the practitioner and which centers the empowerment of the client. Clearly the culmination of a lifetime of dedication, experience, knowledge, and wisdom, The Noble Art is a sophisticated - yet practical - work that expands the boundaries of psychospiritual practice in a way that is both rooted in the world and embracing of the cosmos."
"This is an exceptional book, written with a great depth of passion and drawn from years of experience. Guiding us through the psychological and spiritual cycles which unfold as we journey through the wheel of the year in a quest for our own evolution and wholeness, Lazic provides us with the skills and insights we need to attend to our inner growth in tune with nature and the universe itself. Working with hermetic principles as well as those drawn from the Celtic traditions, through meditations and rituals, Lazic guides us through deep inner workings to help us engage with our true selves and align with our destiny to be fully within our power and potential. For those of us with more experience, she also provides guidance on how to pass on that insight and healing energy to our clients, with great effect. In many ways the wheel of the year provides its own tuition for the soul, and in this gem of a book Tiffany Lazic becomes that tuitions embodied voice- eloquently guiding us with wisdom drawn from the whole of human experience, which she lays out before us with skill and incredible insight. Delivered with a joy in her subject which is felt on every page, this powerful work is not only nourishment for the spirit but a joy to read as well."