Online Hynni Practitioner Training
Calling modern day Alchemists...
Be a Transformer of the 21st century.
What is Hynni Energy Healing?
Hynni Practitioners are the Alchemists of modern times, guiding others in the transmutation of dark to light, honouring the human journey from a spiritual perspective.
Similar to Reiki, this integrative energy healing modality was developed by Tiffany Lazic and illustrated in the books, The Great Work: Self-Knowledge and Healing Through the Wheel of the Year and The Noble Art: From Shadow to Essence Through the Wheel of the Year.
Hynni (pronounced 'honey', and Welsh for "energy') healing provides inner alignment in conjunction with natural cycles with a focus on transforming that which keeps us weighed down into the shining Light of Essence.
Become a Hynni Energy Healing Practitioner
Be on the front wave of the energy healing revolution. More and more, people are turning to expansive approaches to wellness. The future will prove that what is needed are those modalities that embrace the whole of who we are, integrating the challenges of human experience with the wonder of spiritual connection.
Hynni Practitioner Training guides the student to work through the Cycles through the lens of their own experience as well as in the context of working with others, thus providing a solid foundation for effective and ethical healing work.
Students both learn to apply and receive the benefits from Hynni, the sweetest approach to healing with Energy.
Hynni Practitioner Certificate Training presents an introduction to all 8 seasonal healing cycles; the Shadow aspects of each Cycle; how each Cycle will present when balanced and healthy; techniques and protocols for energy healing in alignment with seasonal archetypal themes; chairwork, tablework, and distance healing; and overview of common ailments with their Hynni prescriptions.
Class 1: Introduction to Hynni: what it is and how it differs from other Energy Healing modalities
Class 2: Cycle 1: From Risk to Release
Class 3: Cycle 2: Emotions and The New Face of Codependency
Class 4: Cycle 3: Esteem and New Paths to Dispute Resolution
Class 5: Cycle 4: Fanning Your Spark into Flame
Class 6: Cycle 5: From Mask to Mandala
Class 7: Cycle 6: The Cultivation of Resilience
Class 8: Cycle 7: From Wounded to Wonder
Class 9: Cycle 8: From Despair to Transmutation
Class 10: The Hynni Healing Session, Part One (in person and distance approaches)
Class 11: The Hynni Healing Session, Part Two (case studies and practice)
In order to receive certification as a Hynni Practitioner, students must complete 16 case study sessions (2 for each Cycle) to be submitted for assessment. Time will be taken in class to recommend the best practices to approach case studies. Those taking the course for their own interest and inner work do not need to complete case studies.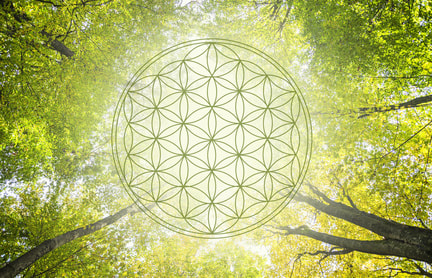 Cost for Hynni Practitioner Online Training:
£300
Includes 11 3-hour classes (33 hours in total), plus supervision and feedback for case studies in order to receive Hynni Certification.
As a special consideration and to promote excellence in the work, Practitioners are invited to retake the course as many times as they would like at no additional charge.
Next Rotation starts January 23, 2024
To advise of your interest, please contact Tiffany.